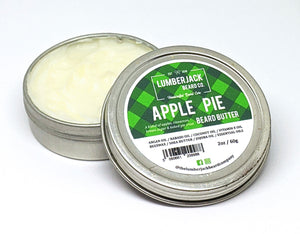 Customer Reviews
Best yet
I have been hunting for a good beard butter for some time. This one smells great and really treats the hair and the skin well.
31 Jan 2021
Tim F.

United States
One of a kind
5 Star product. Not even close to the other butter products I've tried from the stores. Easy to use and doesn't required a shovel to dig into
31 Mar 2021
Lumberjack Beard Co.
Thank you for the positive review Tim. I really appreciate you taking the time to share your experience. I'm so glad that you like the butter too. Hope it's been doing a good job of keeping your beard soft these past few months. Take care, Mark
Incredible Scent
The scent is incredible, and the whipped butter does a great job of keeping my beard soft through the night!